About Don's Body Shop of Overland, MO
In business for over 60 years, Don's Body Shop is located in Overland, Missouri.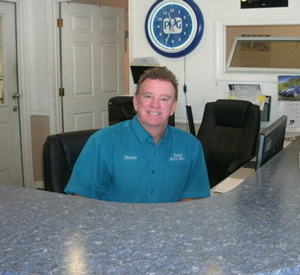 "We' are proud to serve the Overland area with quality Collision and Auto Body Repair. We take a "customer first" approach, with a friendly, highly-experienced staff who are willing to work with your schedule."
Dennis Carroll, the owner of Don's Body Shop, purchased the business from Don in 1979. Already established as a community-oriented business, Dennis decided to stay with the name "Don's Body Shop."
Over the years, the business has expanded, and in 1989, the business took over the entire building. In 1991, the building across the street was purchased, and made it into the state of the art shop that it is today.
WE OFFER A 100% SATISFACTION GUARANTEE
our expert technicians have the experience and the knowledge to perform the highest quality of collision repair, putting your car back to it's pre-accident condition.