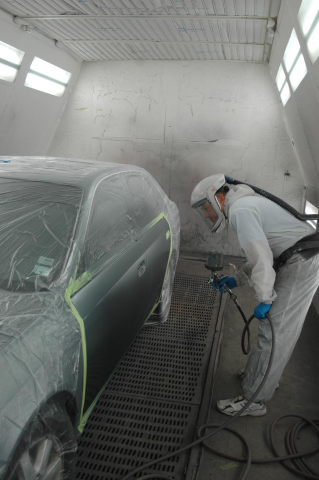 Having a collision is stressful. Let Don's Body Shop of Overland, MO take care of you and your vehicle collision repair with our expert staff, friendly approach and artist's touch.
You've just had an accident. It's time to let us take over. We have state-of-the-art equipment to handle most collisions, from minor dents to major body damage.
Other body shops might have left you with a bad opinion of them. Was the staff dismissive, or even rude? Was it a hassle to get them to assist you in your insurance claim? Did the repair itself add to the stress of the collision? You won't find that at Don's Body Shop of Overland, MO.
We want the best for your family as we would have it for ours! We are accepted by all insurance companies and you can decide who you want to replace your glass! Choose us, like many local business owners choose & trust us!
Customer satisfaction is our top priority. We only hire experts—not only when it comes to auto collision, but also when it comes to customer service. If you've left Don's Body Shop of Overland, MO frustrated, we haven't done our job. We strive to not only get your car fixed right, but ease the stress of your auto collision.